Get Cooked Meals Delivered Right to Your Door with Meal Village
About Us
Busy day? Skip the take-out and expensive restaurants, and treat yourself to a little break with delicious, fresh, and affordable cooked meals delivered to your door that you can be proud to serve your family
At Meal Village our goal is to deliver fresh, high quality, and delicious meals right to your doorstep. Our menu changes every day to showcase new tasty and nourishing meals made from scratch with the finest raw ingredients by some of the nation's most talented chefs.
With a passion to help people lead a healthy life, we cook meals every day from fresh and raw ingredients, and deliver it to our customers' homes as chilled, so that meals are Ready to Eat in 2 minutes.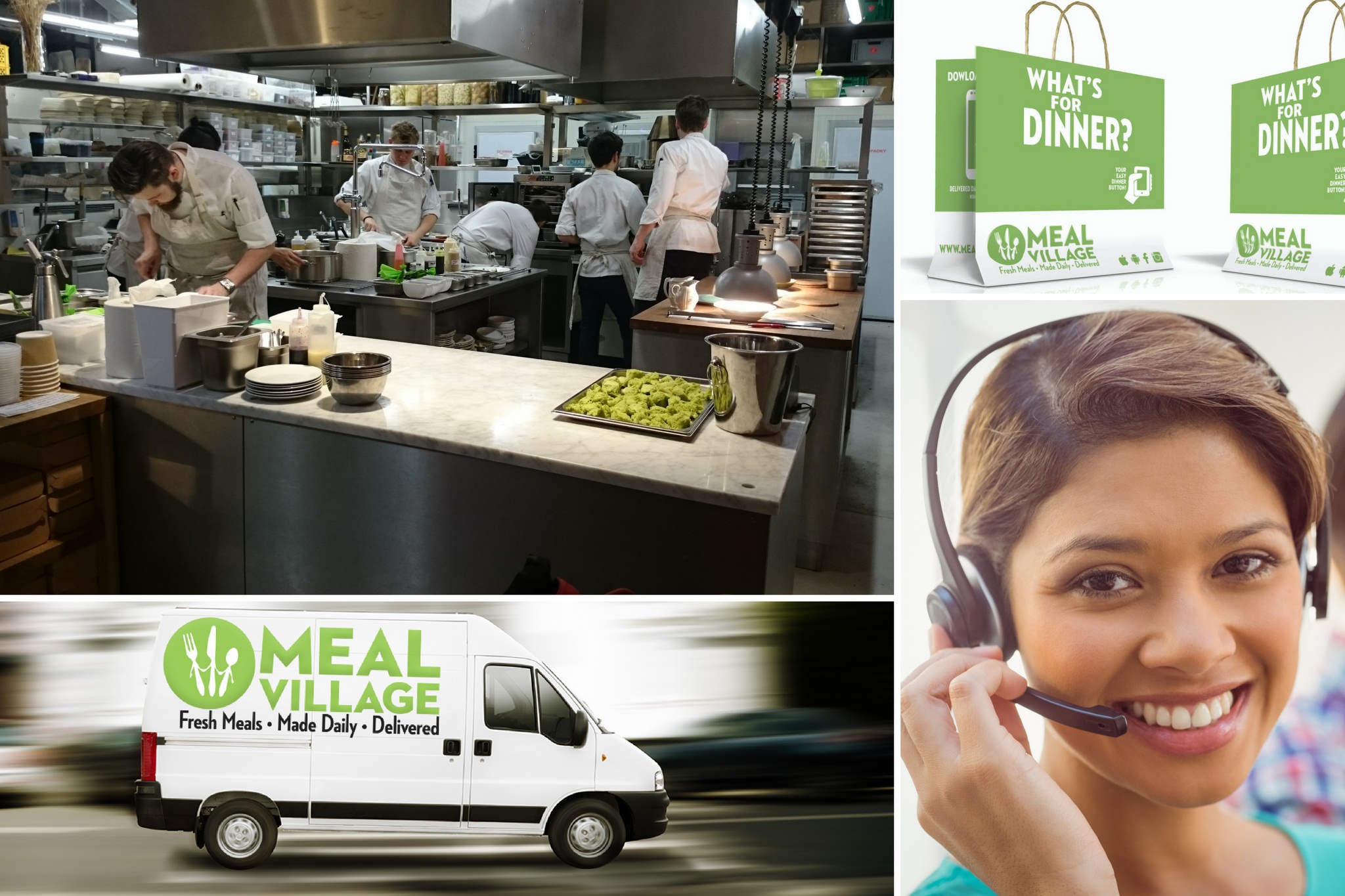 Make the Most of Family Dinner Time
Food preparation can cost you a significant amount of precious family time but not anymore. Make the most of your valuable family dinners by having cooked meals delivered to your doorstep. All you have to do is heat and eat.
Bond and get caught up with family, chill with your favorite read, or simply relax after a long, exhausting day. Reclaim lost family time with fresh gourmet meals delivered to wherever you are.
We Make Eating Well Easy and Affordable
Hectic lives, family commitments, work meetings, dentist and healthcare appointments, and a million other tasks command your attention on a daily basis. Buying the necessary ingredients and cooking fresh meals from scratch can be time-consuming and above all exhausting after a long day spent at work.
Eating well has taken a backseat as something always beckons our attention. And microwave dinners, takeout, or expensive restaurants can be damaging to your tummy or wallet or both! So we founded Meal Village.
Built on the premise of making "eating well" simple, Meal Village is committed to delivering the freshest and yummiest dinner delivered to your door or wherever you are - home, office, or gym.
From Monday to Friday, you can order as often as you want, whenever you want. Our anytime anywhere meal delivery requires no subscriptions, no contracts, or no commitment of any kind. All you need is an appetite! We take care of the rest, from sourcing the freshest, highest-quality ingredients to delivering meals prepared by our exceptionally talented in-house chefs to wherever you're located.
Eating well doesn't have to come at a heavy price - enjoy gourmet chef-prepared meals delivered to your door at affordable prices. A whole new way to eat, Meal Village takes special pride in offering customers a novel way to enjoy easy, effortless access to healthy and delicious meals and above all in a simple and cost efficient manner.
What Will It Be? Take Your Pick!
Choose from a wide menu of entrees that have been carefully planned and prepared from scratch by our highly qualified and experienced chefs. And rest assured that only the freshest, wholesome, and all natural ingredients locally sourced, whenever possible, go into making your delicious and healthy dinners.
Pick something new each time as our menu changes every day. Enjoy variety, health, convenience, and cost-effectiveness - all at once. Select from a menu of fantastic dinners starting at just $6.95.
Ordering Freshly Made, Fantastic Dinners Has Never Been Easier
When life gets hectic, don't compromise on the quality or cost of your meals. Place an order for fresh, nutritious, yummylicious, fully prepared meals with Meal Village! All you have to do is select your dinner from our daily menu and order from your smartphone or PC or simply dial in. Sit back and relax as we work on getting the fresh cooked meal delivered to your door. When it arrives or whenever you want, simply heat and eat.
So what will it be today? Get ready to take your pick from a whole host of exciting entrees!